Vietnam's Investment Registration Certificate (IRC) and Corporate Registration Certificate (ERC) Issuance Process | Explaining the Establishment of Foreign-affiliated Companies
When Japanese companies enter Vietnam, they are naturally treated as foreign-affiliated companies in Vietnam. This depends on whether the investor and the source of the investment are in Vietnam or outside Vietnam.
When a Japanese or a company that has a parent company in Japan moves into Vietnam, it is treated as a foreign-affiliated company because of the above reasons, and the process of establishing a company is very complicated compared to local companies in Vietnam. .. This time, though it is easy, we will introduce the contents that foreign companies will implement when establishing a corporation.
Before the establishment of a foreign-affiliated company in Vietnam
When a foreign investor establishes a company in Vietnam, it is necessary to compile a management plan such as investment amount, articles of incorporation capital, business content, investment place, personnel recruitment plan, environmental measures, project design, construction, etc.
Investment registration certificate (IRC) issuance process
The first step in establishing a corporation in Vietnam is to issue an Investment Registration Certificate (IRC).
This is a step that applies only to foreign-affiliated companies, and is a very important process for foreign-affiliated companies to operate smoothly in Vietnam, a socialist country.
Enterprise registration certificate (ERC) issuance process
Issuing an Enterprise Registration Certificate (ERC) is the second process.
Since this certificate has the same meaning as the Japanese registration certificate, it is an important document and issuance process as well as the investment registration certificate.
Institution that issues investment registration certificate (IRC)
According to the Decree No. 118/2015/ND-CP (Detailed Regulations for the Enforcement of Certain Provisions of the Investment Law), the investment registration certificate shall be issued by the Planning and Investment Bureau or the industrial park, export processing zone, high-tech zone, and special economic zone. It is issued by the management committee. For local industrial parks, export processing zones, high-tech areas, and special economic zones without a management committee, the local people's committee will be the issuing agency.
Organization that issues company registration certificate (ERC)
According to the provisions of Decree No. 78/2015 / ND-CP, the issuing organization of the company registration certificate is the Management Registration Office belonging to the Ministry of Planning and Investment of the municipality / central municipality.
How to apply for Investment Registration Certificate (IRC) and Company Registration Certificate (ERC)
Regarding this, we recommend that you consult with a specialist or lawyer who has a good reputation for foreign investment.
If the contents of the application are incorrect or inconsistent, the process of obtaining a corporate qualification may be significantly delayed and affect business operations.
In order to manage the business smoothly, it is very important to proceed with various procedures at the initial stage of Vietnam expansion.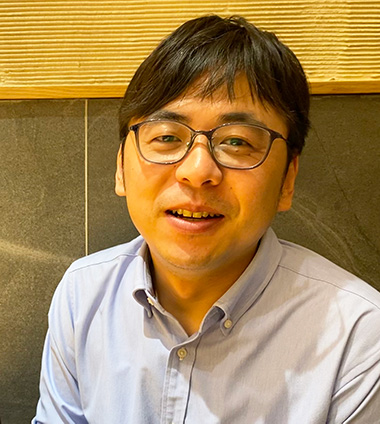 Residential land and building trader. After working at the largest Japanese accounting office in Hong Kong, he was founded independently in Vietnam.
In Ho Chi Minh City, together with fellow Vietnamese accountants, we provide real estate, accounting, taxation, auditing, and one-stop services to foreign-affiliated companies including Japanese companies.